Le succès de la PS5 ne s'arrête plus puisque le cap des 10 millions de consoles vendues a été récemment franchi. Et tout cela dans un contexte de rupture de stock quasi permanent. Mais si vous faites partie des chanceux à posséder ce « précieux », un autre soucis viendra rapidement vous hanter : l'espace disque.
La PS5 affiche un disque SSD interne de 825 Go mais en pratique, une fois la console fonctionnelle, le volume de stockage disponible est bien inférieur à environ 660 Go. Et avec la taille de certains jeux (Call of Duty ou Red Dead Redemption 2 par exemple), votre espace de stockage va très vite être saturé.
Pour résoudre ce problème, une première solution consiste à ne pas stocker vos jeux PS4 sur le SSD interne. Bien évidemment, si votre jeu PS4 bénéficie d'un patch PS5, il faudra utiliser le SSD de votre console pour profiter des améliorations liées au patch spécifique PS5. Mais s'il s'agit simplement d'une version PS4, le seul intérêt de le stocker sur le SSD sera lié à un chargement légèrement plus rapide. Un gain assez peu utile si vous débordez de jeux et que vous en avez assez de faire l'échange en permanence sur votre SSD.
Dans ce cas de figure bien précis et uniquement pour les jeux PS4 (sans patch PS5), le plus efficace est de connecter via un port USB un simple disque dur externe (SSD ou pas) et de l'utiliser pour jouer à vos jeux PS4 en économisant le précieux stockage du SSD interne en le réservant aux jeux uniquement destinés à la PS5.
Sony a pourtant bien prévu la possibilité de rajouter un SSD interne au format M.2 mais ce port était bloqué jusqu'ici. Les choses semblent bouger puisque la dernière version beta du firmware de la PS5 débloque l'utilisation de ce port, ce qui annonce prochainement la possibilité pour tous les possesseurs de PS5 d'installer un SSD M.2 supplémentaire.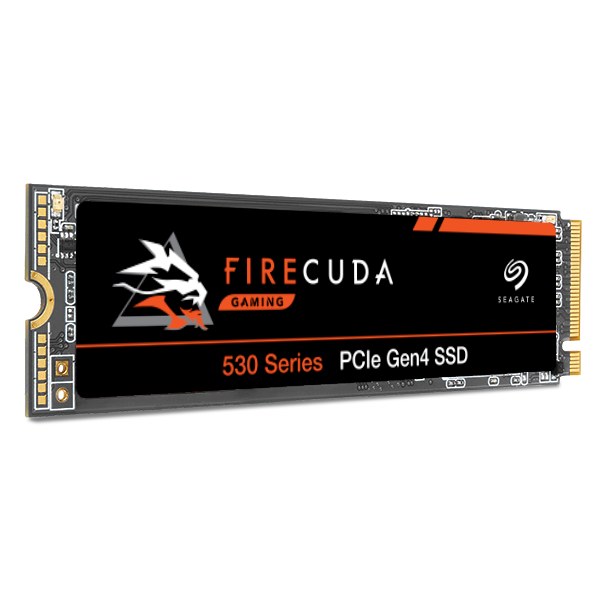 Attention quand même, n'importe quel SSD M.2 ne pourra pas être installé. Il doit répondre à un débit de donnée minimal ainsi qu'à certains critères en matière de taille et d'évacuation de chaleur. Plus précisément, le SSD doit offrir un débit minimal de 5.500 Mo en lecture séquentielle. En matière de taille, seuls les modèles 2230, 2242, 2260, 2280 et 22110 sont compatibles. Enfin, en matière d'évacuation de chaleur, le SSD doit être équipé d'un radiateur thermique qui ne doit pas dépasser 11,2mm.
Beaucoup de détails techniques qui aideront les utilisateurs expérimentés pour trouver le SSD compatible le moins cher possible. Mais bien évidemment, les différents constructeurs proposeront des modèles compatibles PS5 sans forcer l'utilisateur à fouiller toutes ces données techniques.
C'est le cas de Seagate qui propose un des premiers modèles de SSD M.2 compatibles PS5. Il s'agit du Seagate FireCuda 530 bientôt disponible en différentes taille de stockage au prix à faire frémir votre banquier :
– 152 euros pour le modèle 500 Go
– 270 euros pour le modèle 1To
– 568 euros pour le modèle 2 To
– 1110 euros (ouch !) pour le modèle 4 To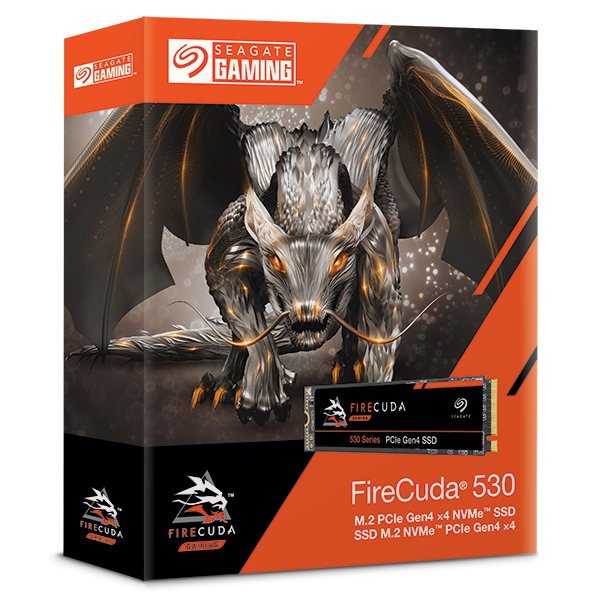 Bref, augmenter la taille de stockage disponible sur sa PS5 sera bientôt possible mais aura un coût plutôt élevé. Autant dire que l'on a pas fini d'échanger les jeux installés sur le SSD interne.